➟ Manual packaging, order picking, labelling
➟ Assembling and packaging of incoming and outgoing goods,
➟ Order picking
➟ Careful handling of products
➟ Knowledge of warehouse IT tools and systems
➟ Material handling, mechanical loading
➟ Use of warehouse material handling equipment
➟ Loading, material handling
➟ Knowledge of high-bay warehouse systems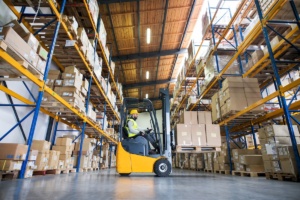 With experienced workers in the field of logistics services, we undertake the mechanical material handling of warehouses and high-bay warehouses. 
Our employees are qualified to perform general warehousing tasks on forklift trucks, driver's seat forklift trucks, driver's cab forklift trucks, pedestrian forklift trucks and trailers.
For the management of high-bay warehouses, our workers with expertise in narrow aisle equipment are available to our partners.
For picking and packaging tasks, our colleagues use software defined by the customer to prepare, pack and repack products for production and delivery.